Class Communication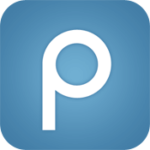 Have a question about the course? Post your question in Piazza. Either your classmates or I will answer. If you notice a question that you would like to add to or clarify, do so. Piazza is a highly interactive discussion tool that makes it easy to collaborate on questions and answers.
How do I get to Piazza? Find our class page at https://piazza.com/vt/other/technicalwritingwinter1617/home or use the Piazza link in Canvas.
What do I do if I have technical trouble with Piazza? If you have any problems or feedback for the developers, email team@piazza.com.
Personal Communication

What if I have a personal question about my work? Email me at tengrrl @ vt.edu. Please indicate what class you are in and give me your name (if it's not obvious from your email address).
What do I do if it's an emergency? Follow the 911 procedure explained in the FAQs: first take care of any immediate danger. When you can, email me and begin the subject with 911 so I know to deal with your message immediately.
How long does an email reply take? I try to answer student email within 24 hours on weekdays and within 48 hours on weekends and holidays.
How can I protect my personal information? Never ever include your student ID number in your email message. As your teacher, I can get to your ID in HokieSpa. There is never any reason you should need to send me that or any other personal information.
---